Dear Customer,

We are excited to announce that Symbolís Mobile Briefing Program will be kicking off the New Year 2007 in South Florida at the D&B in Jacksonville conveniently located at 7025 Salisbury Rd., Jacksonville, FL 32256 - T. (904) 296-1525 www.daveandbusters.com/Locations/ You and your team are welcome to join us for an Open House on Wednesday, January 24, 2007 from 10:00 am to 4:00 pm. We will have tours of the Symbol Truck where you will be able to see in action all of the installed demo applications, as well as the not yet installed Symbol demo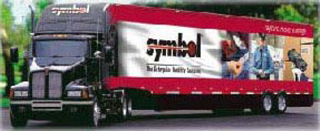 applications available for use by your company. Join us if you are ready to invest on a solution set that can solve a variety of your challenges.
Mobility Solutions
Take the time to stop by Symbol's "Mobility Solutions" truck and learn why they are the Enterprise Mobility market leader with key customers across Fortune 1000 accounts. Throughout the day, you will learn more about:
Installed Demo Applications in Retail, Manufacturing, Healthcare, Travel & Transportation and more!

Symbol Demo Applications that your company could execute in order to solve your challenges.

Symbol's products in Scanning, Mobile Computing, Wireless, RFID and Symbol's Software.
Location: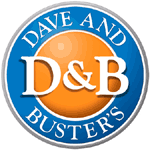 Dave & Busters in Jacksonville, FL
I-95 at J. Turner Butler Blvd.
Phone: (904) 296-1525
Date: January 24 , 2007
Time: 10:00AM - 4:00PM
The Symbol team will be there to demonstrate and answer any of your questions. Lunch will be provided at 12:00 PM and a short seminar session will be delivered by the Symbol Management Team at 1:30PM. All you need to do is Register Here* And join us on January 24th!
We look forward to seeing you at the Symbol Truck.
Symbol Sales Team
Symbol Technologies, Inc.
954-255-2574
Giuliana.Anglin@symbol.com
www.symbol.com